Blog
How Financial Institutions Are Preparing for Regulation CC
June 27, 2018 |
Written by CheckAlt
Our Financial Services industry is highly regulated and experiences a seemingly constant flow of new rules being proposed, debated, and implemented. This impacts financial institutions both big and small. As part of CheckAlt's effort to support our client community, we actively engage with our financial institution clients to stay abreast of their compliance pertaining to regulatory changes.
One such regulatory change involves the Federal Reserve's Regulation CC (Reg CC). Starting next month, Reg CC will allow financial institutions to protect themselves against charges of indemnity in the event a check is deposited twice. This means that a bank that accepts a paper check deposit with the restrictive endorsement "For Mobile Deposit" cannot claim indemnity if the check holder had already deposited the check elsewhere using remote deposit capture (RDC).
With July 1 fast approaching, financial institutions are working with their customers, members, and vendors to ensure they meet the new Reg CC standards.
New Regulation CC Rules Reflect RDC Growth
To reflect today's virtually all-electronic check collection and return environment, the Federal Reserve Board in 2017 modified rules around check collection and return. These modifications to Reg CC encourage all depository banks to receive—and paying banks to deliver—returned checks electronically.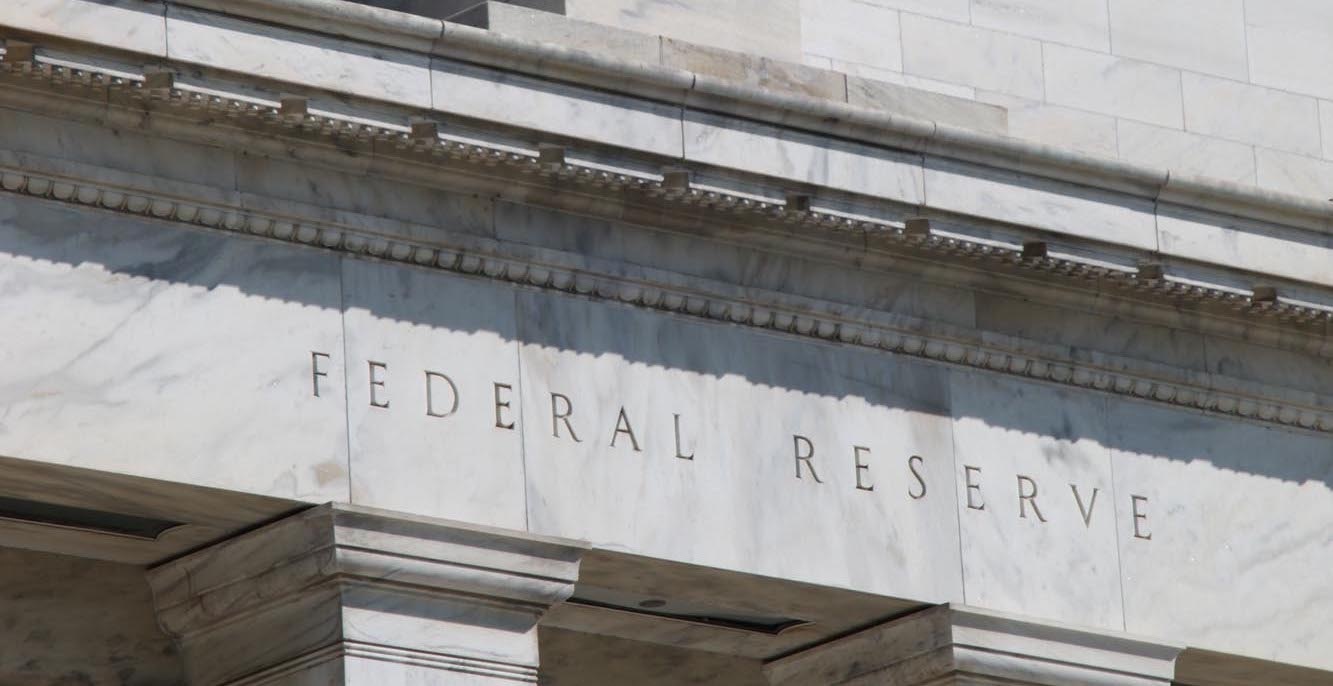 The language in the original Reg CC presumed most financial institutions handle checks in paper form. But new technology in banking and cash management, specifically the rapid adoption of RDC among financial institutions across the nation, has diminished the weight of that presumption. The now-amended regulation helps facilitate the industry's ongoing transition to RDC for electronic check collection and return.
New warranties and indemnities have been granted for financial institutions that collect and return checks electronically, as well as handle electronically created items (ECIs). These are now defined in Reg CC as "an electronic image that has all the attributes of an electronic check or electronic returned check but was created electronically and not derived from a paper check."
Restrictive Endorsement to Reduce Duplicate Deposits
The Fed's new regulatory language addresses risk management challenges associated with RDC by empowering financial institutions to better protect against duplicate check deposits. When a restrictive endorsement is added to a check for remote deposit, the intent to solely deposit at their financial institution is clear.
Imagine the following scenario: A check recipient endorses a check with "For Mobile Deposit." The recipient—a merchant—uses CheckAlt's DepositGo to make this remote deposit. Once the image has been accepted for deposit, the recipient takes their paper check and strolls down the street to a nearby check-cashing business.
The paper check is cashed, and the check casher sends off the paper check to its own bank, ABC Bank. ABC Bank then pushes this item through for payment, and receives an unpaid settlement. But ABC Bank cannot claim indemnity because of the restrictive endorsement. Your financial institution is protected.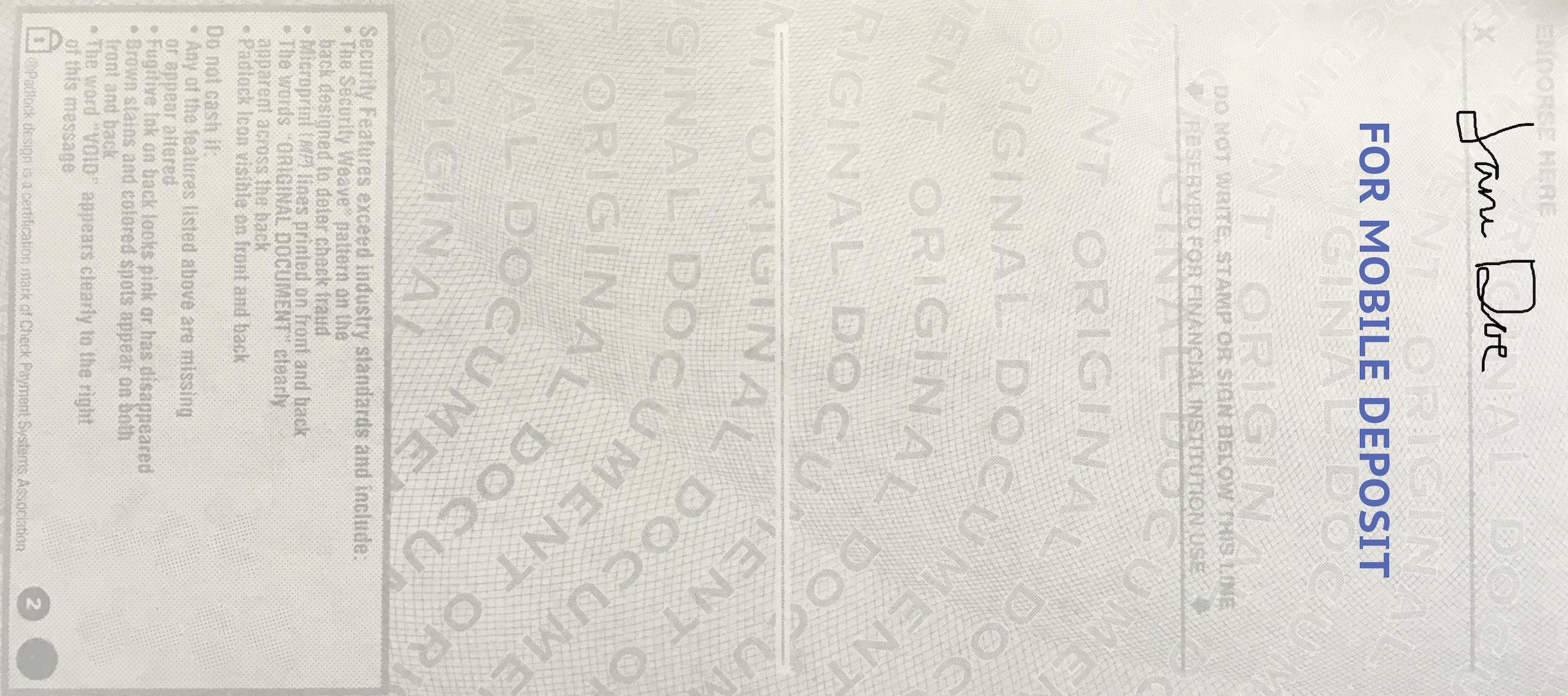 Now revise this scenario in that this check was not endorsed with "For Mobile Deposit." Following that same path, ABC Bank would be able to claim indemnity because the check did not have a restrictive endorsement. The paper check deposit was inconsistent with the intended manner of deposit.
How often does a scenario like this play out? Issues like this are more prevalent than you might realize. Customers who retain original paper checks after making a mobile deposit may mistakenly, or intentionally, deposit it to another bank. Survey results from the Association for Financial Professionals (AFP) reports that "fraudulent payment activity hit a record high in 2017," with check fraud specifically highlighted as the preferred method of fraud.
How CheckAlt, and Our Clients, Are Actively Preventing Check Duplication
Considering how prevalent fraud associated with RDC is, CheckAlt has made preventing check duplication a top priority, by implementing fraud detection at multiple points of the check clearing process. Our financial institution clients are quickly alerted if a consumer-captured item matches as a possible duplicate.
Financial institutions using CheckAlt's DepositGo application or CheckAlt's Consumer Mobile RDC have the ability to review potential duplicated deposits through CheckAlt's CaptureNet Management platform. By helping financial institutions identify duplications faster, those financial institutions are able to deliver returns to CheckAlt in a timely manner, so we can honor the Fed's requirement of sending an ICL by 2 p.m. local time (financial institution data must be delivered to CheckAlt by 12 p.m. local time).
We take fraud detection seriously here at CheckAlt. We believe utilizing restrictive endorsements on checks as recommended in the modified Reg CC, adds another layer of security to protect financial institutions. Reg CC also made us curious. We asked our financial institution clients—"How are you working with your customers, members and vendors to ensure Reg CC compliance?"
In discussing these rule changes with our community, we learned that one financial institution came up with a simple, low-tech solution: stamps. They provided pre-inked, customized stamps inscribed with "For Mobile Deposit" to their merchants who deposit checks using a mobile capture or scanner method.
Another one of our financial institution clients provided instructions to its mobile capture vendor to create an online splash page so that merchants are reminded that all checks deposited through mobile capture include "For Mobile Deposit" for their financial institution.
Now we'd like to hear from you. How is your financial institution supporting compliance with Reg CC? Share your ideas with us by commenting on our LinkedIn post, or tweet to us @CheckAlt.
© 2018 CheckAlt. All Rights Reserved.